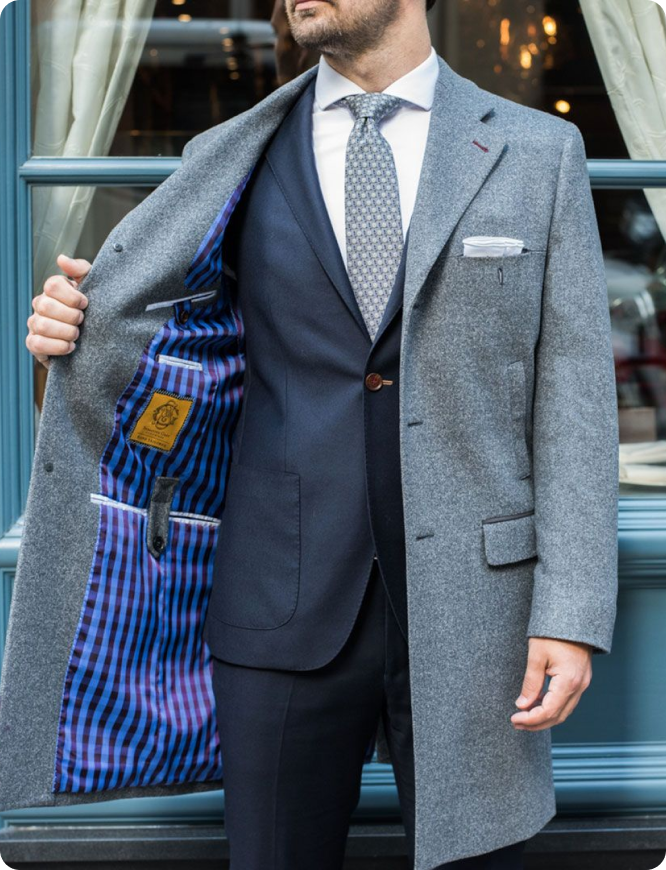 Out dress Your CEO While Paying 80% Less.
Grey is a revolutionary membership that grants you access to unlimited custom-made luxury men's clothing, of the finest quality, at the cost of manufacturing.
GET STARTED
Why Grey Members Prefer Us Over Traditional Retail
Made For You

Each garment is custom-made for you. Nothing leaves us with 'off-the-rack' sizing. This way you look your best, effortlessly.

Members Only Pricing

Grey Members have access to exclusive discounts that cannot be found outside of our member's area.

+5,000 Products & Garments

We're not just a suit shop. Grey members get access to hundreds of garments at remarkable prices. And you're guaranteed to love each
and every piece.

Free Shipping & Returns

On top of the large discounts our members get access to, we waive shipping and returns costs, too. Just one of many perks to being a Grey member.

Risk Free Guarantee

If you join us and you're not happy, we'll make it right. Grey members are a tight-knit group. It's not made for mass-adoption. We'll make sure you're happy.

Around The Clock Support

We're not a huge company, but we'll be there, around the clock to make sure you can get answers to any questions or concerns you have. As quickly as possible.
Our Most Popular Garments
How The Grey Membership Works
1. Meet Our Master Clothier

Our clothier will take your measurements and work with your preferences to develop a pattern for you. We will continue dialing in your fit until it's perfect every time.

2. Design Your Garments

Our clothier will guide you through the process of choosing fabrics, linings, stylings, customizations, and all of the options we offer with our garments.

3. Try On Your Garments

Depending on your fabric, we need 4-6 weeks to deliver your garments to you. Try them on! Our clothier will guide you through a fitting and advise you on any necessary alterations.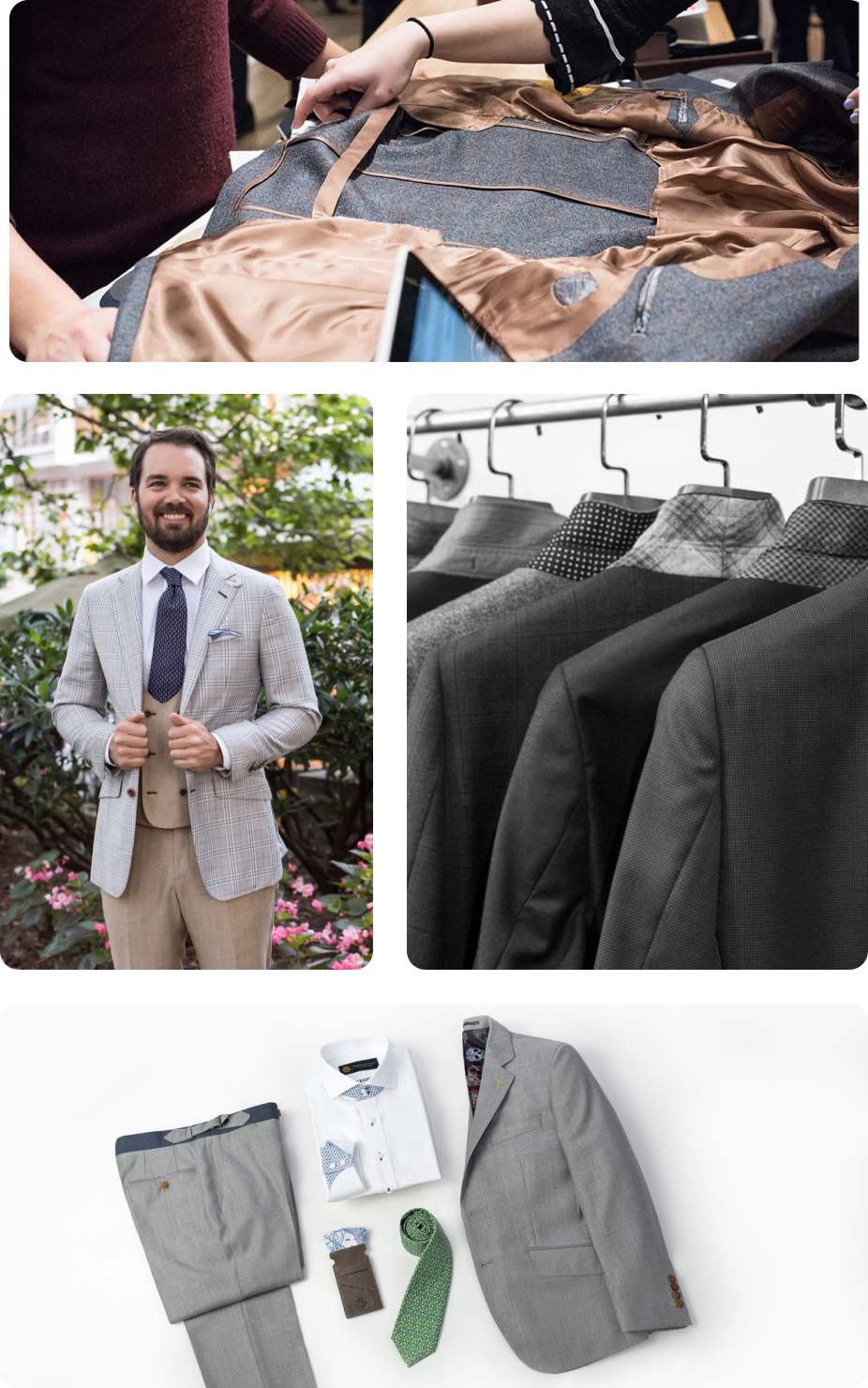 Grey's Heritage
Grey, may well be the most unique clothing company out there. None of our grandpa's made suits. None of us grew up in a suit shop. And we're not from Italy. That means we learned everything from scratch.
Over a decade ago, our founders and first clothiers paired up with Jerome, a Togolese Master Tailor. They rented a space on 24th St. in Manhattan.
Despite having next to no traffic, the few clients that did come started to bring friends and colleagues because of the quality and enjoyable service experience.
As we've grown, not too much has changed. We still invest heavily into our domestic and overseas tailoring shops. We prioritize customer service above all else.
Our mission is to create the perfect balance of craftsmanship, sophistication and affordability.
During COVID, the Grey Membership program was born. We build strong relationships with all our members, and provide transparent and fair pricing.
In exchange for access to our unlimited, custom-made luxury men's apparel, members pay a small annual fee. And that's how we make money.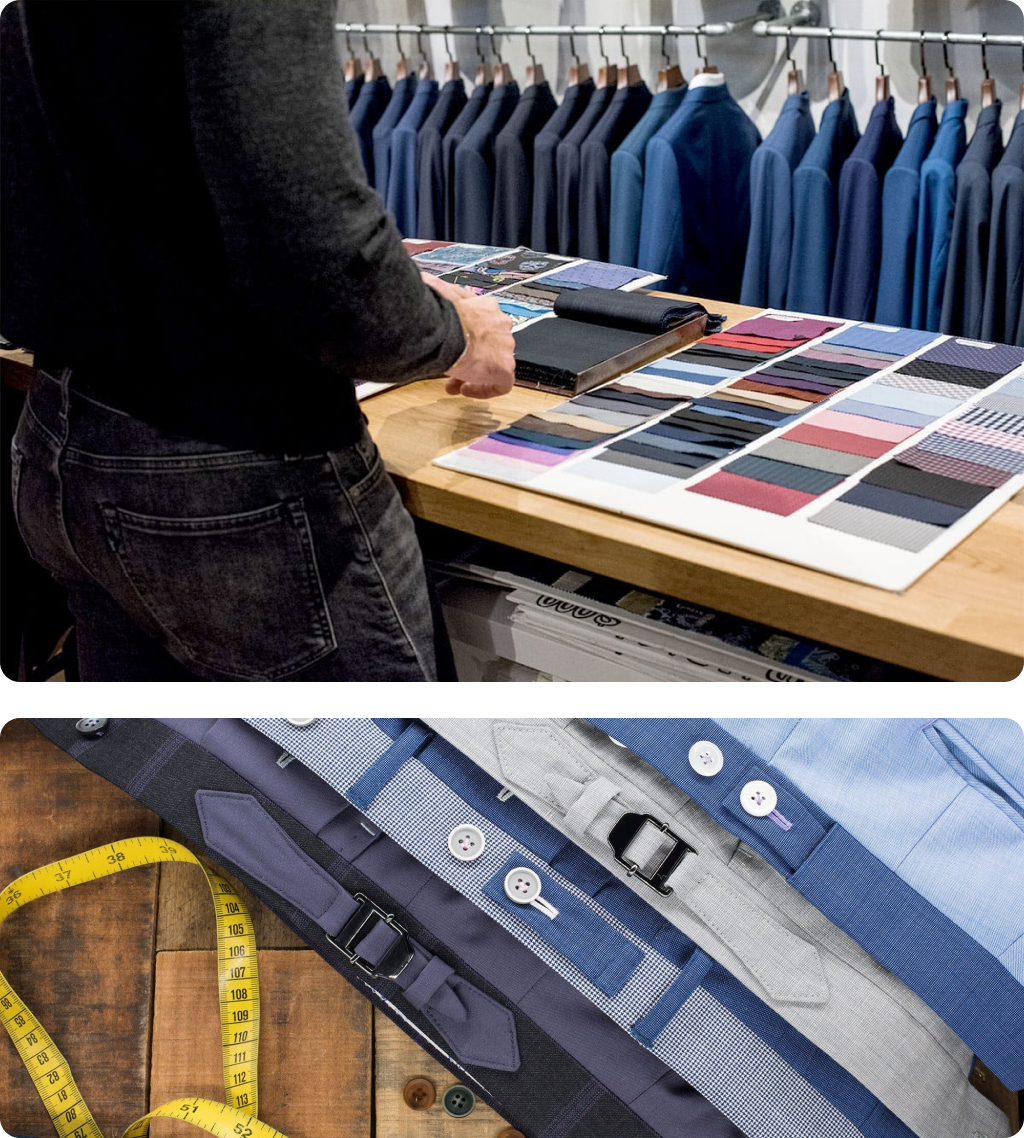 Grey vs Other Clothiers
Grey is the only private membership for custom-made clothing in America. Thus, our model has made us the most competitively priced custom clothing maker in America.
When we say "custom," we mean custom. Not just "made-to-measure." We can customize your garments in hundreds of unique ways to make them a special as you are.
Our customers are yet to find a company that works with them as closely as we do. A company that offers the level of customer service we do.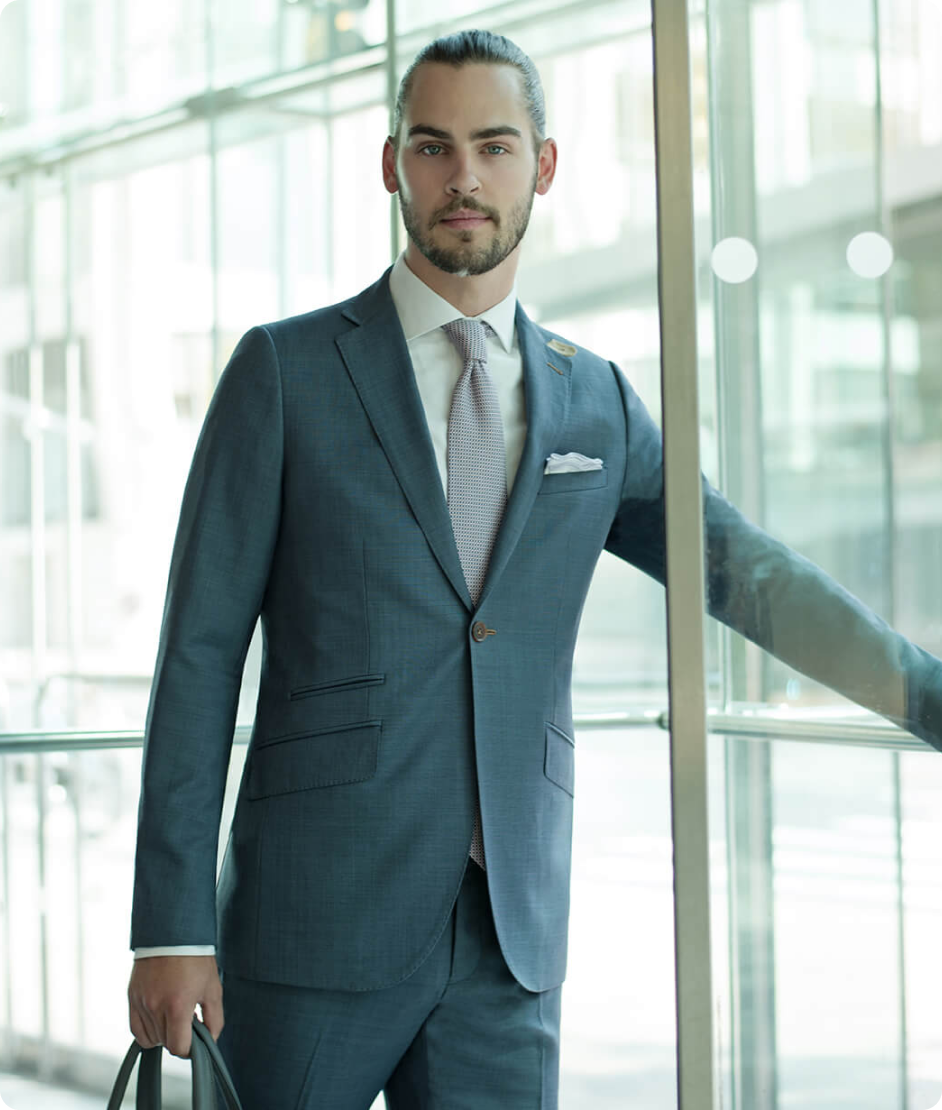 Quality Above All
At Grey it's not just about
providing high-quality garments. But providing an unbeatable experience. Our clothiers will guide you through every step of the process, every decision and design.
Being a small company gives us the time to treat our members as royalty. Providing you with great customer service, not just with an issue or question you might have. But with suggesting the best fitting, styles, and combinations for your new clothes.
Quality above all else.
GET STARTED