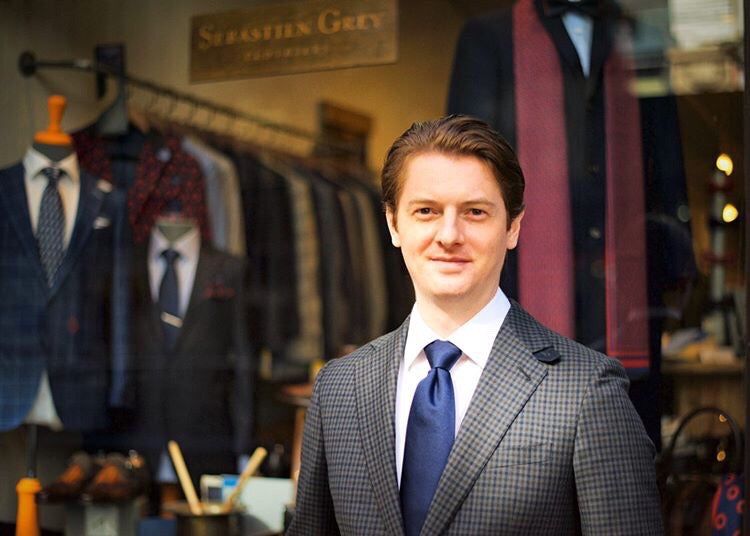 Meet the Team
Grey Clothiers is led by our master fitter and clothier David Murray. In partnership with our master tailor Jerome Soyigbe and general manager Sonny Byrd.
Schedule An Appointment
Our Story, Our Heritage
Grey, may well be the most unique clothing company out there. None of our grandpa's made suits. None of us grew up in a suit shop. And we're not from Italy. That means we learned everything from scratch.
Over a decade ago, our founders and first clothiers paired up with Jerome, a Togolese Master Tailor. They rented a space on 24th St. in Manhattan.
Despite having next to no traffic, the few clients that did come started to bring friends and colleagues because of the quality and enjoyable service experience.
As we've grown, not too much has changed. We still invest heavily intoour domestic and overseas tailoring shops. We prioritize customer service above all else.
Our mission is to create the perfect balance of craftsmanship, sophistication and affordability.
During COVID, the Grey Membership program was born. We build strong relationships with all our members, and provide transparent and fair pricing.
In exchange for access to our unlimited, custom-made luxury men's apparel, members pay a small annual fee. And that's how we make money.